The live web cam images below are from on top of Wildcat Mountain, New Hampshire. The Ravines are Tuckerman's Ravine, and Huntington Ravine. These webcams update quickly. Use the "Refresh" button on your web browser to see the latest images.
View Complete List of All NH Webcams
Tuckerman's Ravine & Huntington Ravine NH Webcam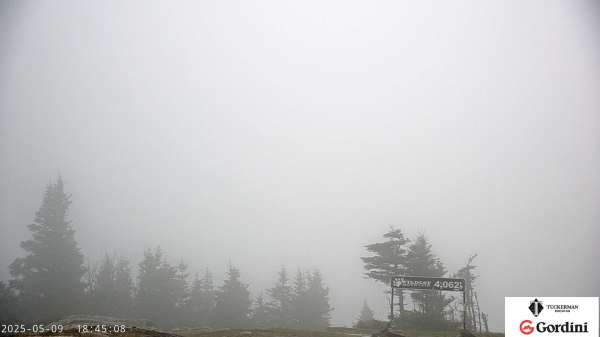 This web cam overlooks Tuckerman's Ravine and Huntington Ravine in New Hampshire. The webcam is on top of Wildcat Mountain. On the left is Tuckerman's Ravine and on the right is Huntington Ravine, and the eastern side of Mount Washington. Webcam images are provided by:
Mount Washington Observatory, NH
Check out the
Great Moments Caught on NH Webcams
Outdoor webcams are used for weather observation in New Hampshire. Many people also use outdoor webcams for snowmobile trail conditions, hiking trail conditions, climbing, ice climbing conditions, ski conditions or just people looking for current conditions or webcam pictures of New Hampshire.
View Complete List of All NH Webcams